Monday, September 17, 2012, 11:10 AM

Hallo,Buice family members overthere.
My name is Frans Pieter Buis.
As far as we know a direct decendant off Cornelius B'uijs, together with Dr
Cornelius Buis I discovered much of our family tree in Brielle, where we
also discovered that there is an American branche.
Dr Buis (cees-as short for Cornelius) passed away a few month ago at the age
of 99 years old-his elder brother has lived up to 101 years off age-so
Holland is a healthy place to live. I am 67 now and I make you a complement
for the way you completed our family tree.
The family coat of arms shows the "buis'=the fisherman boat as you already
found.
In the old harbor town of Enkhuizen I discouvered a stone over the entrance
of an old home at the harbor showing the same buis in stone as in our old
caot of arms and the marina still has the name "Buijs Haven"(=harbor or
heaven) So our family is immortalized in stone and in a ports name.

Our first forefathers were ship builders and as tradition in Holland of
those days,one chose a name that had some link to ONES PROFFESSION OR the
place were one was born(John of Amsterdam0 William backer or Oxsen for thed
backer or the butcher....so we became Cornelius Buis. My aunt stil has the
name Cornelia-or Corry for short names were given through in the family
tree. My second name Peter is after my father Pete, his father was called
Frans as my oncle , so this tradition still lives over here, but dies out
unfortunately, I have no kids, and the old oncle Cees gave his kids
different names


As you will understand it is a bit to much to expect my presence at your
reunion, but I want you to know that I carry my American family in my hart
and wish you all a very nice and successful Jamboree.

Frans Buis the Hague Holland

By the way did one off you ever realize that two Dutch names were the basis
of the name Yankee ?

John zstands for Jan(as you already know and Cees or Kees is short for
Cornelius; that makes Jan + Kees=Yankees, So be proud that the shorn name of
one of your forefathers lives on in the nickname of an(0ther)glorious
people.
Best regards ! Frans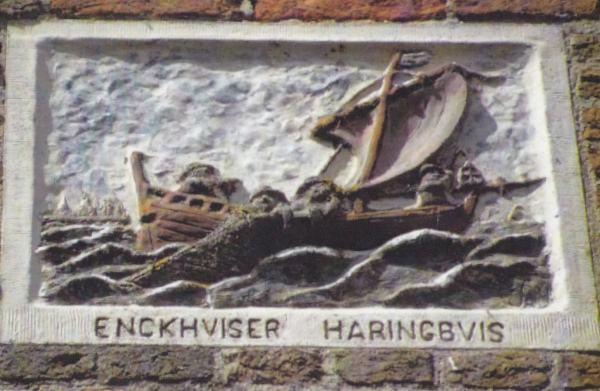 Dear family,
It is a pleasure that I have found the picture of the facade Stone ( approx 70 x 40 inches) in the old captains home in the old port of Enkhuijsen.
Frans